Coming Events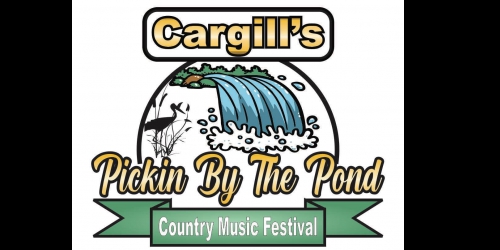 Pickin by the Pond 2023
Pickin by the Pond Country Music Festival is returning to the Cargill Park on the weekend of July 7-9, 2023! The musical line-up and Camping applications will soon be available. Walk-ins are welcome along with the campers.
Cargill Homecoming 2024 - August 2nd to the 5th
Bringing family and friends together for a fun filled weekend at the Cargill Park!! Join us for breakfast & dinners, live music & dances, beer tent, car shows, history displays, as well as events for seniors, children and every age in between!!!
Community Brunches
Annual St. Patrick's Day, Mother's Day, Fathers Day and Santa Visit Brunches are offered in the Cargill Community Centre. A dedicated number of community volunteers make these annual brunches a huge hit that have people coming from miles around to enjoy.
Visit the CDCF Facebook page
The Cargill District Community Foundation (CDCF) has a mission to empower and support the commitment of our volunteers to enrich our communities through charity and service, now and for future generations by performing a wide variety of local fundraising and community betterment projects.